Lehigh Mines
This vintage of map does not indicate the location of mine opening as the larger and newer 7.5 minute USGS maps do. So there is not any indication of the number or location of mines at Lehigh. Recently, Birmingham Rails received a 1911 pamphlet of the coal operators from a friend. It lists the following information for Lehigh Coal Company. This information follows indicating that in 1911 there were 3 drift openings at Lehigh.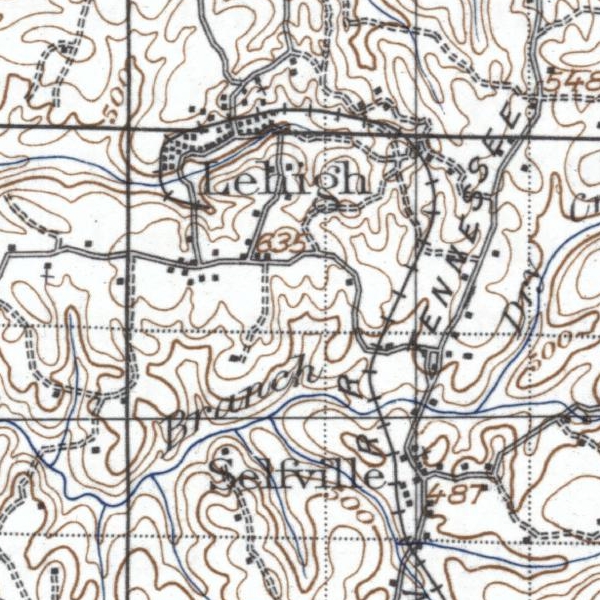 This is a detailed view of the same map, showing that there was a significant "camp" near the end of the spur. The shape of the track would indicate that there was a mine located at the very end of the track, below the "L" in Lehigh.
Birmingham Rails reviewed references including White's "Birmingham District" and Armes' "Story of Iron and Coal in Alabama" and found no mention of Lehigh. The same was true for Woodward's "Blast Furnaces of Alabama" which often mentions mines that were sources of coke for various furnaces.
Review of maps at the UA Map Archives on line resources indicated that Lehigh likely had rail service from about 1900 to about 1960 more or less -- this done by comparing maps over the years.
Additional searches didn't provide specific information in Birmingham Rails small library, so it was off to the internet where several interesting items were found.
One is the there are permits in place to mine at Lehigh, held by the Birmingham Coal and Coke Co. A second is the former owner of BCCC, and the third was an archive reference at the Birmingham Public Library for Priestley Toulmin, owner of the Lehigh Coal Company. It indicated that he was not only the owner of LCC, but was the Chief Engineer for Sloss-Sheffield Company for a time. A trip to the archives was in order!
At the archives, the ever helpful staff provided a "finding aid" for the Toulmin Papers. This showed that Mr. Toulmin was involved in many mines throughout the Birmingham District. However, there were four references to the Lehigh Coal Company, and that request was given to the archives' helpful staff lady.