Downtown -- 1904 -- Lots of Growth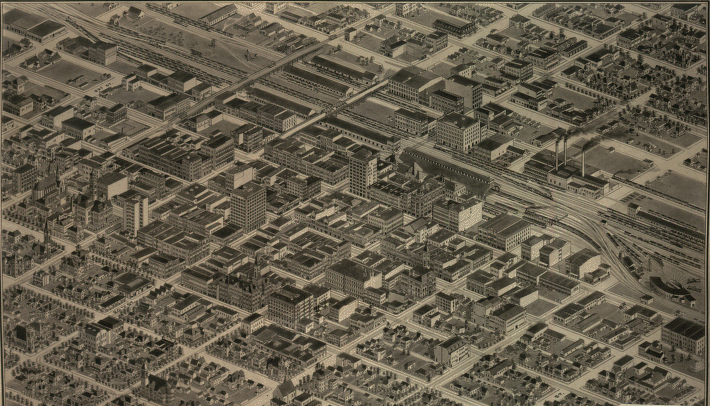 Explore the image above with your mouse and see what you can find.
The downtown area of Birmingham continued to grow. Remember, some cities were founded along a river -- Birmingham was founded along a railroad!
This image is from the Library of Congress, www.loc.gov , in the American Memories collection. It shows downtown and the railroad reservation in 1904. You can easily spot the main rail lines and should be able to see the trainshed of the L&N Station near the center of the picture. This view is looking generally east, from the today's central business district toward Red Mountain.
Compare this view, c. 1904, to the view from the Birmingham Industries portion of the webpage. Those views are looking generally north, which would be from the right of this picture. The tracks about the same, and the L&N shops in the lower right hand corner of this picture are in the 1885 view as well. You can see that a lot happened in Birmingham in just 19 years. Remember, it was the Magic City!