From the HAER we find that the Bessemer, AL plant of the US Pipe and Foundry Company was built in 1898 by the Howard - Harrison Iron Company. Ten years later it became part of the US Pipe and Foundry Company.
There is extensive information on this plant on the Library of Congress web site, including detailed photos and drawings of the plant and its processes.
Rail access has been an important part of this plant since it was built, although today trucks provide shipping of finished pipe.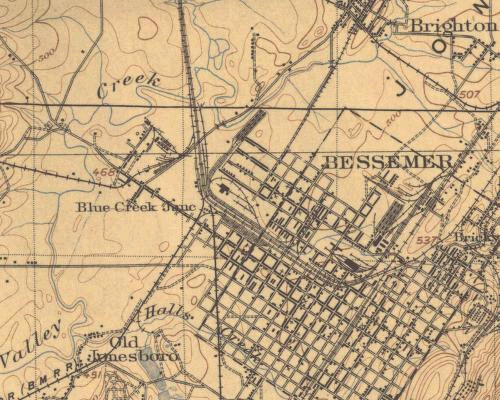 1907 Map of the U.S. Pipe Plant site, located west of downtown Bessemer, above the words "Blue Creek Junction"