Thomas Coke Plant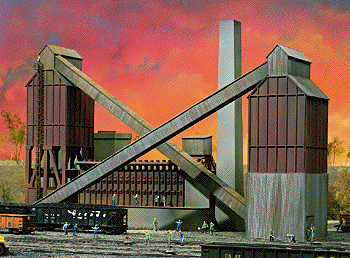 Development at Thomas, in Birmingham, was begun in the 1880's by the Republic interests from Pennsylvania. One of Birmingham Districts early iron companies, Republic deserves a separate section in Birmingham Rails web site structure.
This photo image is from the Library of Congress web site and can be accessed with a search of "by products birmingham".
From a modeling perspective, in terms of model railroading, the Thomas site is well documented in photos on the Library of Congress web site, with more than 135 photos detailing the coke plant as well as the related facilities. If you are familiar with the Coke oven model from Walthers, then you may notice that this photo is certainly consistent with that model. Or, is it the other way around?
There are a lot of things to share about this topic in Birmingham, and some good resources on the internet. I will make an effort to tie some of this together in the following pages. (Under Construction)