Brookside, AL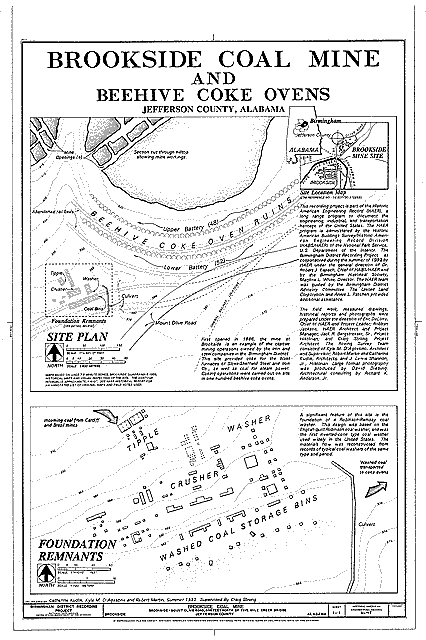 The page at right is from the Library of Congress, and is part of the HABS-HAER survey completed in the Birmingham District in the 1990's. It may be accessed through the American Memories collection search using the terms "brookside alabama".
Brookside was typical of many early mining communities in the Birmingham District. Located on the Southern RR line, in west Jefferson County, it was developed by Sloss interests in the 1880's and was settled by mostly eastern Europeans. Today Brookside is a quiet little town, and boasts the only Russian Orthodox Church in northern Alabama.
The image below, also from Library of Congress, shows the battery ovens in operation, probably before 1920, since White reports that coking operations shut down there by 1920. This was also the time of the beginning of operations at the Sloss By Products Plant in north Birmingham.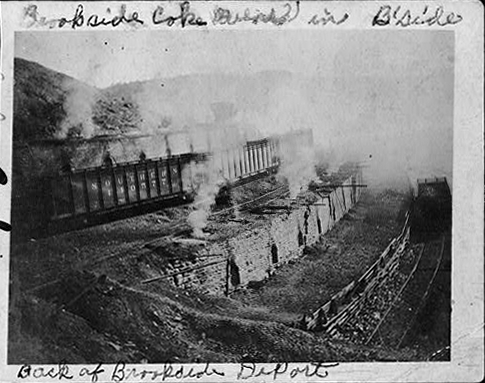 Back to Coke Ovens page.
There are a lot of things to share about this topic in Birmingham, and some good resources on the internet. I will make an effort to tie some of this together in the following pages. (Under Construction)